ISO 9001-2015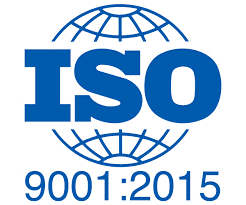 specifies requirements for a quality management system when an organization:
a) needs to demonstrate its ability to consistently provide products and services that meet customer and applicable statutory and regulatory requirements, and
b) aims to enhance customer satisfaction through the effective application of the system, including processes for improvement of the system and the assurance of conformity to customer and applicable statutory and regulatory requirements.
All the requirements of ISO 9001:2015 are generic and are intended to be applicable to any organization, regardless of its type or size, or the products and services it provides.
ISO 14001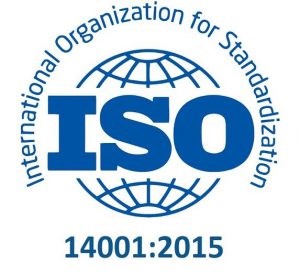 ISO 14001 is the international standard that specifies requirements for an effective environmental management system (EMS). It provides a framework that an organization can follow, rather than establishing environmental performance requirements.
Part of the ISO 14000 family of standards on environmental management, ISO 14001 is a voluntary standard that organizations can certify to. Integrating it with other management systems standards, most commonly ISO 9001, can further assist in accomplishing organizational goals.
The International Organization for Standardization (ISO) defines an environmental management system as "part of the management system used to manage environmental aspects, fulfill compliance obligations, and address risks and opportunities." The framework in the ISO 14001 standard can be used within a plan-do-check-act (PDCA) approach to continuous improvement.
Who Should Use The ISO 14001:2015 Revision ?
ISO 14001:2015 should be used by any organization that wishes to set up, improve, or maintain an environmental management system to conform with its established environmental policy and requirements. The requirements of the standard can be incorporated into any environmental management system, the extent to which is determined by several factors including the organization's industry, environmental policy, products and service offerings, and location.
What topics does ISO 14001:2015 cover?
At the highest level, ISO 14001:2015 covers the following topics with regard to environmental management systems:
1- Context of the organization
2- Leadership
3- Planning
4- Support
5- Operation
6- Performance evaluation
7- Improvement
What are the benefits of ISO 14001:2015?
Using ISO 14001:2015 has many benefits for organizations with environmental management systems. Organizations and companies find that using the standard helps them:
1- Improve resource efficiency
2- Reduce waste
3- Drive down costs
4- Provide assurance that environmental impact is being measured
5- Gain competitive advantage in supply chain design
6- Increase new business opportunities
7- Meet legal obligations
8- Increase stakeholder and customer trust
9- Improve overall environmental impact
10- Manage environmental obligations with consistency
10 major areas of impact of the 2015 revision:
Expansion in EMS coverage and scope
Required interactions with external parties
New requirements for leadership engagement
Expanded legal compliance requirements
Need for risk-based planning and controls
New documentation requirements
Expanded operational control requirements
Changes in competence and awareness requirements
Impacts on the internal audit program
Increased certification costs
ISO 45001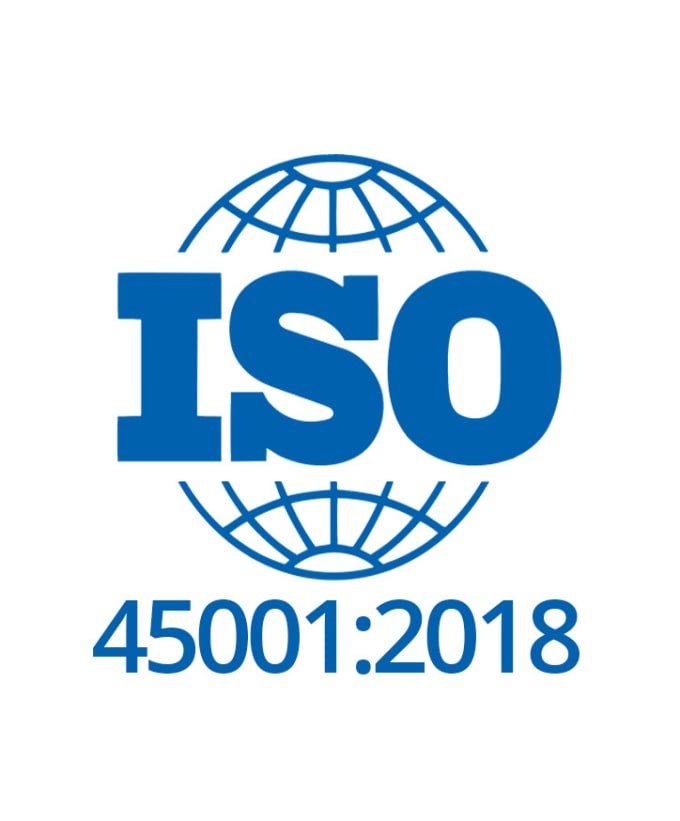 ISO 45001: THE STANDARD FOR THE CERTIFICATION OF OCCUPATIONALHEALTH AND SAFETY MANAGEMENT SYSTEMS
-ISO 45001 is the certification standard for Occupational Health and Safety Management Systems. The standard aims to identify work-related risks to employees such as illness, injury, accidents and to avoid them with the help of preventative measures.
TARGET GROUP
-ISO 45001 is applicable for companies and organizations of all sizes and industries. Therefore, even small organizations can benefit from the standard. An ISO 45001 Management System has the same High Level Structure as ISO 9001 (Quality Management) and ISO 14001 (Environmental Management) which ensures its suitability as part of an integrated management system.
-ADVANTAGES OF THE STANDARD
Certification against ISO 45001 will give your company many valuable competitive advantages, including:
1- reduction of accidents by the systematization of all activities from a health and safety perspective
2- legal clarity by complying with all applicable requirements
3- protect the image of your company
4- ensure the best possible working conditions throughout the organization
5- cost saving through risk reduction
6- strengthened commitment and motivation of employees through optimized work safety
HOW IT WORKS (THE CERTIFICATION PROCESS )
Together we organise an appointment for the audit. The audit duration depends on the size of your organisation. After the successful completion of the certification audit, you will receive a certificate which is valid for 3 years. To maintain your certification, annual surveillance audits are required.
ISO 22000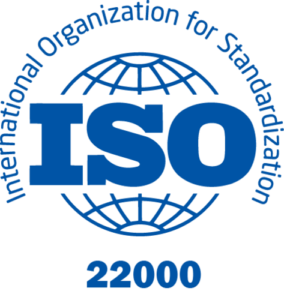 The consequences of unsafe food can be serious. ISO's food safety management standards help organizations identify and control food safety hazards, at the same time as working together with other ISO management standards, such as ISO 9001. Applicable to all types of producer, ISO 22000 provides a layer of reassurance within the global food supply chain, helping products cross borders and bringing people food that they can trust.
ISO 22000 sets out the requirements for a food safety management system and can be certified to it. It maps out what an organization needs to do to demonstrate its ability to control food safety hazards in order to ensure that food is safe. It can be used by any organization regardless of its size or position in the food chain.
What does iso 22000 require?
ISO 22000 requires that you build a Food Safety Management System. This means that you will have a documented system in place and fully implemented throughout your facility that includes:
1- Effective Prerequisite Programs in place to ensure a clean sanitary environment
2- A Hazard Analysis and Critical Control Plan developed to identify, prevent and eliminate food safety hazards.
3- Established documented food safety management system processes to manage food safety throughout your organization - from management and business planning aspects to day to day communication and operations affecting food safety.
The ISO 22000 standard contains the specific requirements to be addressed by the Food Safety Management System.
The standard requires food safety management system processes including:
1- Having an overall Food Safety Policy for your organization, developed by top management.
2- Setting objectives that will drive your companies efforts to comply with this policy.
3- Planning and designing a management system and documenting the system.
4- Maintaining records of the performance of the system.
5- Establishing a group of qualified individuals to make up a Food Safety Team.
6- Defining communication procedures to ensure effective communication with important contacts outside the company (regulatory, customers, suppliers and others) and for effective internal communication.
7- Having an emergency plan.
8- Holding management review meetings to evaluate the performance of the FSMS.
9- Providing adequate resources for the effective operation of the FSMS including appropriately trained and qualified personnel, sufficient infrastructure and appropriate work environment to ensure food safety.
10- Implementing Prerequisite Programs.
11- Following HACCP principles.
12- Establishing a traceability system for identification of product.
13- Establishing a corrective action system and control of nonconforming product.
14- Maintaining a documented procedure for handling withdrawal of product.
15- Controlling monitoring and measuring devices.
16- Establishing and maintaining and internal audit program.
17- Continually updating and improving the FSMS.